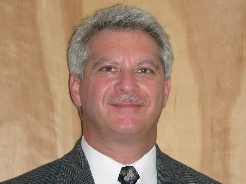 Steven Temes

Contact Steven Temes

e-mail: AirwaysEnv@cs.com
phone: 732-842-5564
fax: 732-842-1184
P.O. Box 8576
Red Bank, NJ 07701

Education

-Master of Business Administration, Monmouth University (1982)
-B.A. Biological Sciences (Pre-Med), Rutgers College (1977)

-Continuing Professional Development Courses and Conferences


Employment History

-AirWays Environmental Services - Indoor Air Quality Consultant - Nov '92 to present
-Accutech Environmental Services, Inc. - IAQ Manager - Jan '90 to Sept '92
-International Flavors and Fragrances, Inc. - Organic Synthesis Research and Development Chemist - Mar '78 to Jan '90


Certifications

Certified Microbial Consultant (ACAC)
NJDEP Certified Radon Measurement Specialist (MES10024)


Professional Experience

Over 13 years experience in industrial and laboratory safety and health.
Co-author of several chemical patents.

Experienced in industrial hygiene environmental risk assessment practices and hazard communication.

Consultant to commercial and residential property owners and managers performing investigations of building-related health complaints and analysis of indoor pollutants and HVAC systems since 1990.

Twenty years experience preparing detailed expert reports that include recommendations for cost-effective remedial action.

Preparation of forensic cause-and-origin study reports as a building scientist in cases of water intrusion/condensation and resulting indoor microbial growth.

Management consultations address IAQ-related liability concerns of business and property owners.

Performed many hundreds of building studies in which occupants had expressed health complaints or concerns, identifying contaminant sources responsible for occupant symptoms and recommending effective corrective action.

Conducted personal interviews with thousands of individuals regarding their building-related symptoms.

Extensive experience with chemical sensitivities and related health issues.



Professional Affiliations

-American Industrial Hygiene Association, NJ Section
-Indoor Air Quality Association